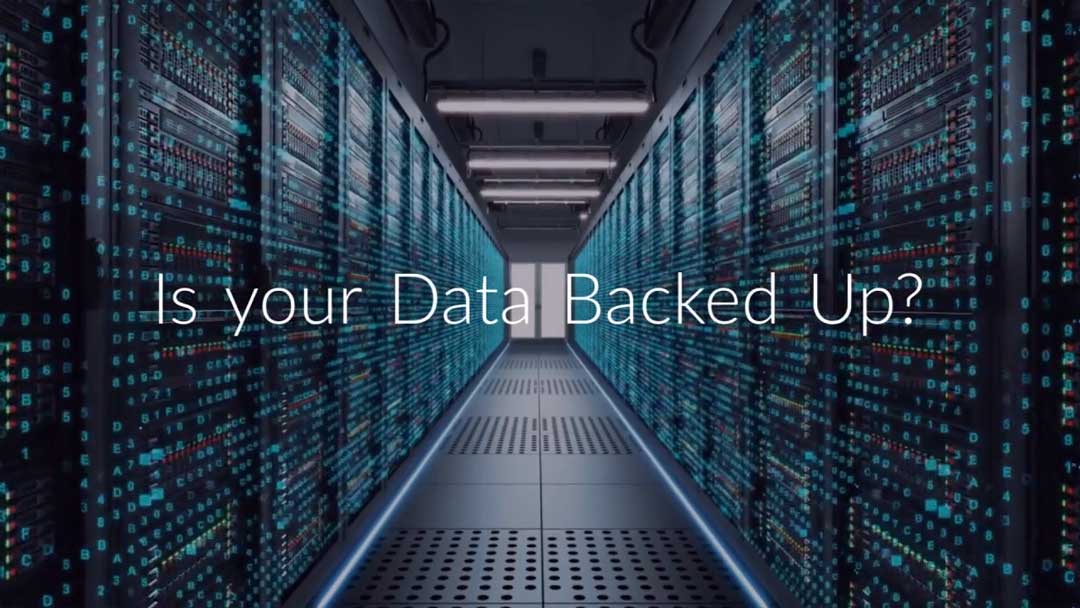 Backups – why are they so important?
Backups are so important to any business. In most cases they run daily, overnight and are forgotten about. Forgotten until you delete something accidentally, your server crashes or worse.
At the point of needing to recover a file, folder or entire system, the monthly payments you have been making for a solution you have never needed to use is all worth it – if the backups have been running and are usable!!
Running a business without any form of backup is a risk that shouldn't be considered. Yes, dependant on solution and amount of data to backup it can work out expensive, but what would you do if all your data disappeared?
In this article we will cover a few options to help protect your data and solutions that we use and can vouch for.
Solution Requirements
When we pick products and solutions to implement, lots of research and testing is completed to ensure:
The product meets the requirements of the task
The solution is reliable
The solution offers the features we require
Price does play a part.  However if a product is half the price but half the reliability or feature set then it is likely to be the wrong product.
At SBS IT Ltd we only want to recommend products and solutions we are comfortable with.  Products we can trust and generally these are products we use ourselves. We wouldn't want to recommend a solution that we wouldn't use ourselves (unless it is at the clients request).
So what do we recommend?
Microsoft OneDrive
As a simple, low cost option to backup end user data, Microsoft OneDrive now offers the options to backup key folders, Desktop, Documents and Pictures (you can also repoint other folders if needed).
Microsoft OneDrive is included with many plans within the Office 365 offering.  Common plans such as Office 365 Business Premium (soon to be Microsoft 365 Business Standard) and Office 365 Business Essentials (soon to be Microsoft 365 Business Basic).
This solution provides a simple offering allowing the restore of data from up to 30 days after deletion and also allows the use of the same data on Multiple machines, so offers a lot of flexibility.
It should be noted that understanding Microsoft's limits on data availability should be understood, which is why products like Acronis offer an enhanced option.
Acronis
Following a lot of testing between different products and also reviewing the feature options, we were extremely happy to decide to go with Acronis as our primary backup offering.
With the features we were looking for:
PC Backup
Mac Backup
Server Backup
Microsoft Exchange Backup
Active Directory Backup
Microsoft SQL Backup
Virtual Machine Backup
Bare Metal Recovery
The solution had everything we were looking for in terms of features and also includes:
Office 365 Mailbox Backup
Microsoft Sharepoint Site Backup
And more.
Following vigorous testing including, backing up all different systems under different scenarios and then being able to restore files, folders, databases, mailboxes and entire systems through Bare Metal Recovery, we were happy with the solution.
Additional to this it helps us sleep better at night, knowing the system is doing what it should be doing.
Adding the backup encryption options to the backup sets allows an extra layer of security.
Usage Examples
Not only have we used the system to restore files, but also to test system upgrades and migrate servers into our datacentre.
Being able to restore an entire server estate into a test environment without impacting end users and test an upgrade process offline is a great advantage. With the bare metal recovery options, we have been able to upgrade systems and work out any issues in a test environment. Then confidently, we can upgrade live systems already knowing fixes to the issues highlighted from our test upgrades. Upgrading live systems knowing you have a bare metal restore to roll back to offers great peace of mind also.
With our own datacentre, we host client systems, most of which have been migrated using Bare Metal Recovery within Acronis to move the servers from Physical to Virtual Machines within our infrastructure. A potentially difficult scenario made a lot simpler and without any site visits or external hard drives.
Final Thought
Backups are generally needed in a disaster situation, there probably isn't anything worse than being in this situation and realising your backups do not work.
Testing your backups periodically is highly recommended and where possible setting up alerts to notify you of success or failure gives you an indication of issues.
However testing backups is highly recommended to ensure backup sets are not corrupted.
Does your business have a backup policy, and does it meet the disaster recovery requirements to save your business?
We are Microsoft Silver Partners and Acronis Authorised Resellers and Authorised Service Providers
Please get in touch if you have any disaster recovery or backup needs
Contact Us