Case Studies – Dennis Publishing
Dennis Publishing are the UK's largest independent Publishing House with 450+ employee's and 100+ server estate.  This is a multi site business with their HQ in London's West End they have multiple offsite offices in London, as well as offices further afield in the likes of Northampton and Peterborough.
With the Directors at SBS IT having a combined working relationship with Dennis Publishing stretching 29 years many, many projects have been completed with some of the highlights being:
Server Virtualisation
With legacy hardware and large scale server resource heavy projects on the horizon, we embarked on a project to plan, configure and migrate the existing server estate onto a new VMWare based server infrastructure.
On top of the previously mentioned requirements, Dennis Publishing were able to decrease the size of the server room and save money on their power requirements.  Since implementation the server estate has grown to over 100 servers hosted on the virtual VMWare estate setup by us.  This highlights the scalability of the infrastructure in place.
The solution we deployed resulted in a 99.99% uptime with reduced server maintenance.
Storage - Enterprise & Cost Effective
SAN (Storage Area Network) Implementation:
Data security and storage is essential to any successful business. Greater resilience on data and data availability is an important  requirement.
At Dennis Publishing all data was hosted on local physical servers (pre-Virtualisation) and there was no resilience except for local disk RAID.  In the event of failure or data loss, backups were the only option for retrieval.
The implementation of a SAN to Dennis Publishing introduced greater resilience and uptime on data availability. This is achieved through the use of two mirrored hosts.  With data presented to servers through iSCSI, a dedicated storage network was introduced to avoid any disruptions to service.  The SAN infrastructure allowed for the use of snapshots to improve recovery success with increased backup windows. Tiered storage allows for critical data to be hosted on fast disks and non-critical data to be hosted on slower disks.
Cost Effective Large Storage:
Whilst a SAN offers lots of benefits, large capacities of non-critical data, such as archive data and temporarily HD Video projects can make the cost of your storage infrastructure dramatically increase. Dennis Publishing had TB's of non-critical data of which most was temporary.  As a result based on costs we implemented a large capacity cost effective storage solution to be used for non-critical data.  Additionally to this we also designed and implemented a fast large capacity solution for the video team to render HD video from, saving them hours of time.
Office 365 Deployment & Migration
With 500+ mailboxes, over 1000 public folders and shared mailboxes hosted on an on-premise Exchange 2010 multi host environment, the decision was taken to migrate staff mailboxes to the Microsoft Office 365 cloud service whilst allowing for freelancers and non-critical mailboxes to remain on the legacy on-premise Exchange 2010 infrastructure.
We setup the Exchange 2010 environment as a Hybrid Environment with Office 365 allowing mail to flow into both Office 365 mailboxes and the on-premise infrastructure as needed.
Additional to the mailbox migrations, Dennis Publishing were using Symantec's Enterprise Vault email archiving solution, which resulted in all mail needing to be unarchived pre-migration.  Planning was key so as not to overwhelm or run out of storage on the Exchange 2010 environment.
At the point of completing the migration, public folders were not supported on Office 365, therefore requiring each public folder to be migrated to an on-premise shared mailbox pre-migration to Office 365.
Network
With the file sizes ever growing and greater amounts of data being passed through the network, Dennis Publishing started to see slowness on the network at their Headquarters.
Having already implemented faster core networks at other sites, we re-designed and implemented a new core, server and desktop networked solution at the Headquarters to increase capacity and allow for future growth within the budget specified.
The replacement of the core, server and distribution switches with fibre connectivity between the floors and servers increased capacity to the required level.
On this occasion we implemented a Cisco network, however we have also implemented HP networks as required at other Dennis Publishing sites.
Office Moves & Site Relocations
With a headquarters spanning 8 floors in London's West End, Dennis Publishing often required large scale office moves to restructure departments and manage the space within the building.  As a result we were able to plan and execute moves managing the network as well as the equipment relocation and setup.  On a few occasions these moves involved moving entire floors to other floors with up to 200 users relocating.
Additional to the in-house moves, we were also charged with planning entire office relocations which required us to plan internet connectivity, network cabling, network equipment and setup on top of the physical relocation of the desktop and server estates.  An example of this was the relocation of The Week magazine from one location in Westbourne Grove to another, which also required full setup of the new server room at the new site to host the VMWare and SAN estate.
Salesforce
Requiring a modern sales tool with CRM features we helped Dennis Publishing with the decision to migrate the legacy sales system to Salesforce. We worked with internal teams to steer the implementation of a new platform to meet the business needs which the legacy system could not.
Taking on the advanced administration required and arranging the data migration of 600,000+ plus records we moved 3 years of data to Salesforce seamlessly allowing the sales teams to continue to operate with the least disruption.
We provided a training and on boarding program to make sure that staff got the most out of the system along with providing a road map of features to be available in the future.
CMS / DAM
With many brands and assets Dennis Publishing used to work using folder structures hosted on Windows Servers, this caused issues with files locking, versioning, searchable assets and production visibility. It was decided by the board that a Content Management System (CMS) was required to manage the production workflow.  This resolved many issues and added features such as versioning.
Additional to the CMS implementation, a Data Asset Management (DAM) system was introduced which hosts the many digital assets that Dennis Publishing were producing and had produced over the years.  This platform allowed for content to be searched through with the purpose of assets potentially being re-usable within the business or assets sold through the Licensing department.
Support Services - Multi Platform
With 450 staff spread across multiple locations, ensuring that the support infrastructure is in place was key.  The introduction of a ticketing system ensured that all jobs could be tracked from start to finish and referred to in the instance of re-occurance.  This also helped ensure that service levels were being met and critical issues were dealt with as a priority.
As a Publishing House, with 50% PC's and 50% Mac's supporting both and the accompanying applications and systems in place worked to our strengths due to our experience of supporting mixed platform environments.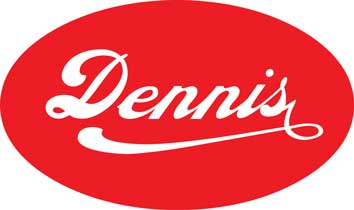 Contact Us