 Over 25 years of AV industry innovation gives your company
multi-layered protection with ESET.
With ESET, you will never have to choose between security and performance.
Protect your Endpoints without compromising on network or individual system speed and stability.
Defend your network with antivirus, antispyware and antispam protection. Protect against the known and unknown: small update packets keep ESET up to date with the latest threats and our advanced heuristics are proven to detect unknown threats in-the-wild. With our cloud-powered scanning technology and powerful antispam solution, you needn't sacrifice time or energy keeping your systems secure.
Monitor your networks security status and enable customised notifications to inform you of designated events or critical thresholds being reached. Prevent overloading your network connections with load-balance execution of tasks. Improved update options allow you to choose how and when you update your ESET products. Conserve company bandwidth and block access to non-work websites with our Data Access Control module. Defend against breaches with our two-way firewall, with a full learning mode to intelligently block threats without producing false positives and slowing workflow.
Keep employees effective and focused by blocking access to non-work sites on a machine by machine basis or companywide. Extend the lifespan of your hardware and keep them running smoother for longer with our very low system footprint and small update packages. Our extensive reporting functionality keeps your IT admins abreast of the latest goings on in your network, allowing them to react quickly and efficiently to any problems.
Remote Administrator included for free allows you to manage a handful or thousands of endpoints from a single system.
Reports, Logs and Notifications keep your admins in the loop.
Update Management perverse network speed and stability whilst updating and ensure a consistent level of security.
Data Access Control protects against unauthorised USD, CD's and other hardware devices that could carry threats.
Network Speed and Stability maintain a high level of speed and stability at all times with a low system footprint and small update packages.
Employee Effectiveness block unwanted or distracting websites, as well as pop-ups during presentations.
Endpoint Protection defends against viruses, Trojans, spam and any other digital threat you might encounter.
Complete protection and award winning security for company endpoints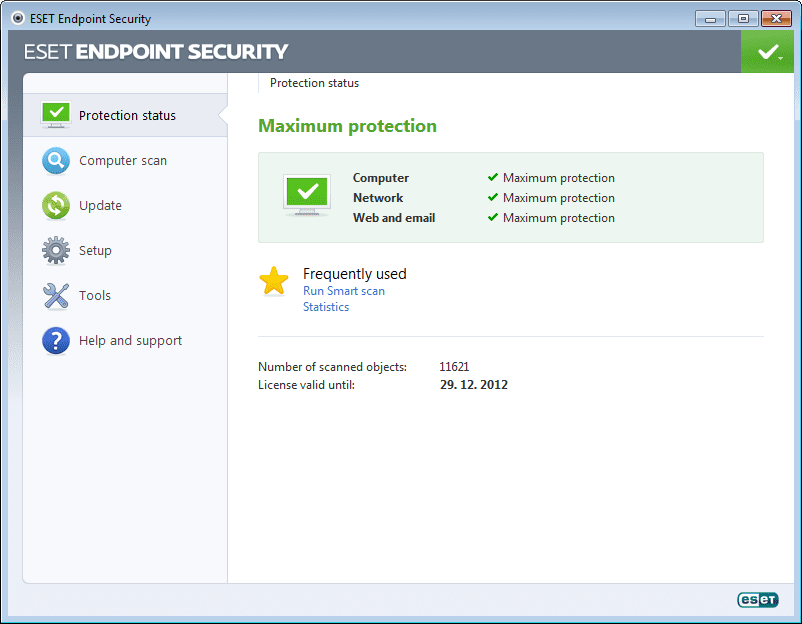 © 1992 – 2015 ESET, spol. s r.o. – All rights reserved. Trademarks used therein are trademarks or registered trademarks of ESET, spol. s r.o. or ESET North America. All other names and brands are registered trademarks of their respective companies.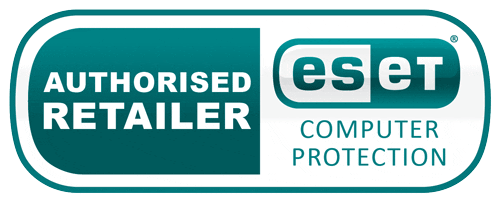 For more information on ESET products and latest offers please get in touch info@sbsit.co.uk 0203 397 5940