SBS IT LTD Job Opportunities
We are excited to announce that we are looking to recruit two positions to join our growing business providing IT Support and Consultancy across the UK.
We are looking for trustworthy, skilled and motivated candidates to fill a 1st/2nd Line IT Support Engineer role and also an IT Support Apprentice role for somebody looking to start a career in the IT industry.
Please see role job specifications and application details below: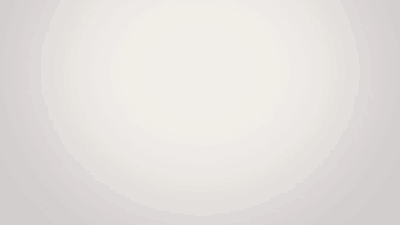 IT Support Engineer 1st / 2nd Line
The role:
The IT Support Engineer is to provide 1st and some 2nd line support to our customers in a professional and timely manner.
Tasks will include:
Providing support over the phone, by email, remote session and onsite as required
Log, respond to and resolve support calls
Escalate support requests to the respective team member or third party
Provide regular updates on logged tickets, request updates on tickets from users and third parties as required
Setup/repair computers and peripherals, rebuild existing installations
Monitoring networks and reports
User management
Managing own workload
Establishing a good relationship with customers
Skills required:
Microsoft Windows OS – Windows 7-10, Server 2012-2016
Microsoft Office 2013,2016/Office365
Networking infrastructure, protocols, switching, routing, DHCP and DNS
Virtualisation platforms – VMWare and Hyper-V
Mac OS – 10.11 onwards
Strong troubleshooting skills
Desirable:
Knowledge of Security products and platforms
Backups products
Cloud platforms
Server administration
Active Directory
Exchange
The candidate:
Will have at least 12 months experience in a support role
Driving license and be able to travel – costs wil be reimbursed
Ideally have IT qualifications such as MCP, MCDST, Network+
Be energetic and eager to learn with high attention to detail
Very good written and verbal skills
Able to work within a team and follow assignments
Salary £20-£23k
20 days holiday plus bank holidays
Company pension
Advanced training
The role:
As a support technician you will be providing 1st line support duties for new and existing clients. The role will develop into a career for 2nd line and infrastructure support.
Tasks will include:
Answering calls
Logging tickets and ticket resolution
Supporting team members
Attending client sites and events
Checking backups and reports
Creating reports
Performing preventative maintenance
Setting up or rebuilding computers, laptops and devices
Creating and maintaining users
Desired Skills:
Knowledge of Windows operating system and office applications
General knowledge of networking and Wireless technology
Knowledge of peripherals such as printers, scanners, docking stations etc.
General understanding of security
Good problem solving
Personal Qualities:
You will be friendly with a professional manner
Well organised with good time keeping
Good telephone manner
Can-do attitude
Team player
Eager to learn
Attention to detail
Will have good written and spoken English
Monday to Friday
9.00am – 17.30pm
£200 per week
Training:
You will be trained during the 13-month apprenticeship to the Infrastructure Technician CompTIA A+ Level 3 Standard which incorporates level 2 English and Maths (if required).
In house training will also be provided as required and experience develops.
Apply for IT Support Technician Role
Apply for IT Support Apprentice Role